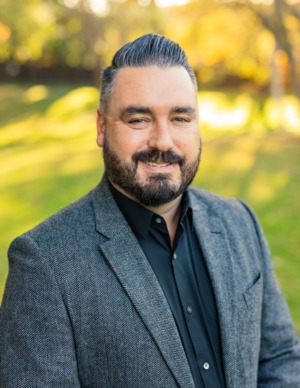 Chris Langley is much more than a realtor, he's virtually a Central Coast concierge. After moving to Morro Bay as a child, he's spent more than 30 years getting to know every inch of San Luis Obispo County, from the beaches out to wine country. He's a lifelong surfer and a regular hiker, consistently out enjoying the best of what the Central Coast offers, and he boasts a wide network of contacts as a result. As the founder and lead realtor of The Langley Group, he and his team take pride in helping their clients—among them, transplants and those seeking special second homes—fall deeply in love with the area too.
Built on a foundation of Central Coast expertise, a client-first mentality and strategic marketing that leverages the latest technology in real estate, The Langley Group strives for seamless transactions amid dedicated personal service. It's an approach that Chris, a sociable, energetic people-person and a natural networker, honed from his start as a realtor for a small San Luis Obispo-based brokerage in 2007. He built the company from the bottom up during the Great Recession's tumultuous years, then moved quickly into managerial roles at subsequent firms before founding his own. His passion and work ethic are unmatched. He's often the first guy in the office and the last to leave, the person who can speak to everything from the area's job growth, demographics and economy, plus offers up intimate tips for every Central Coast town. He's known for the personal touch and high level of care he extends to his clients, many of whom he counts as friends.
Chris has two daughters—he knows the area school systems well—and is married to his high school sweetheart. He and his family reside in Morro Bay.