Pre-Qualifying Questions: Your Initial Conversation With Your Lender
Posted by Chris Langley on Wednesday, December 23, 2020 at 10:26 AM
By Chris Langley / December 23, 2020
Comment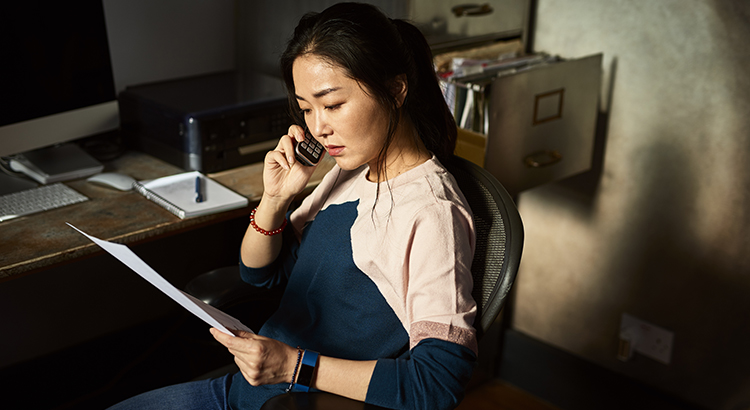 Pre-Qualifying Questions: Your Initial Conversation With Your Lender
By Ana Boaz, Mortgage Loan Originator
[email protected] |805.709.6657
Are you purchasing real-estate in San Luis Obispo County?
When it comes to time to speak to your lender, how can you be better prepared? It is important to know what questions your lender will ask in order to streamline your approval process and avoid unnecessary delays.
When you first speak with your lender they will ask you a series of pre-qualifying questions to determine your eligibility for a loan. These questions may include:
1. What kind of work do you do?
○ Be prepared to list all of your sources of income. Also, know your employment category. Are you a W2 employee or a 1099 independent contractor? This will make a difference in how your total income is calculated.
2. What is your net/gross income over the past 2 years? Are you on track to make the same this year?
○ If you are W2 the lender will go off your gross income; 1099 employees will be assessed off of their net income.
○ If you are an independent contractor, a Profit and Loss Statement is likely necessary.
3. Are you qualifying by yourself or with someone else?
○ If qualifying with someone else, ensure they also provide answers to the listed questions.
4. What is your estimated credit score?
○ For most programs, you will need a median score of at least 580 to qualify. ○ Many banks offer your credit score free of charge. You may also check out sites such as creditkarma.com to get a ballpark estimate. *These are rough estimates, your actual score may vary.
5. Do you have any debt?
○ This question is vital. Make sure to know all your sources of debt including car payments, credit card debt, student loans, child support, alimony, etc. Also, be prepared to state any negative debt you may have. Negative debt includes collections, charge-offs, repossessions, and judgments.
○ You must also know if you have been late on any payments in the last calendar year as this may affect your eligibility.
6. How much do you have saved for a down payment?
○ While it's a common myth that buyers need at least a 12% down payment, there are many flexible loan programs available that offer as little as 3% down such as Fannie Mae's HomeReady Program.
Bottom Line:
Answering these questions gives your lender a better understanding of your financial situation and allows them to offer loan products that best suit your needs. If you are serious about purchasing a home, make sure you are well prepared to answer these questions in order to make the pre-qualification process as seamless as possible. Talk to your lender to see what documents you will need to provide to qualify; clear communication encourages a fast and efficient home buying process.
For further information or mortgage-related inquiries, please contact Ana Boaz directly at: [email protected] | 805.709.6657